Free agent outfielder Marlon Byrd has received a 50-game suspension, the office of the commissioner announced in a press release Monday afternoon. The release indicates that Byrd tested positive for Tamoxifen, a performance-enhancing drug.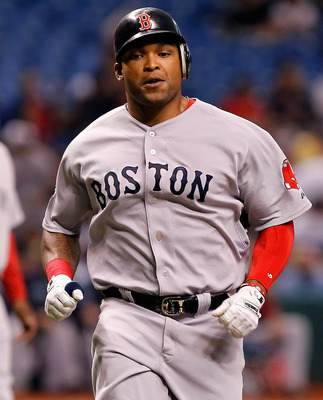 Byrd will be placed on baseball's restricted list until August 20. Though Byrd is a free agent, he's still being paid — as he signed a three-year contract with the Cubs prior to the 2010 season. During the suspension, however, Byrd will not be paid.
Byrd's salary for this season is $6.5 million. Upon trading him to the Red Sox, the Cubs picked up $6.1 million of it (Baseball-Reference.com). So the 50-game suspension actually ends up saving the Cubs some money.
Byrd, 34, was an All-Star for the Cubs in 2010, but 2012 is proving to be a bad season for him. He started out hitting .070/.149/.070 for the Cubs before being traded to the Red Sox. He was a bit better (.270/.286/.320) for the Red Sox, but was still released earlier this month.
[via Eye on Baseball]