Midseason Report: What I Got Right And What I Got Wrong – QB Wrap Up, RB, and TE Thoughts
As lessons go, the first has been whispered for years, "wait on QB's, they aren't worth heavy investments," and based on the research behind the Zero QB Theorem, the evidence is clear: you really should wait on them. If you want tangible evidence in the here and now, I provided it with my first midseason report on fantasy football. Only 3 of the consensus top 10 QB's sit in the top 10, and neither of the consensus tier 1 QB's sit atop of the rankings, even more startling is the reality that the streamer theory (don't even draft QB's until the very last rounds, and simply utilize waiver wire options based on match ups week to week) paid off beautifully for owners who eschewed drafting QB's until literally the very last rounds (11th or later) with more than half of this year's top 15 QB's sitting at the very bottom of the rankings and ADP charts back in August. Why use a 1st, 2nd, 3rd-7th rounder on a QB when you stood better than 50/50 odds of replicating their stats with a QB you drafted in the 11th-12th round, or even the 16th or simply picked up in FA? Why indeed.
How did my strategy pan out for my squad this year? For the most part it was successful. I targeted Tom Brady, Ryan Tannehill, Phillip Rivers, Matt Ryan, and Teddy Bridgewater in drafts. All of the above paid off except for Bridgewater, and for those that followed my poor advice on Bridgewater (or Charles Johnson for that matter) I am sorry, but hopefully you managed to do what I did which was comb the waiver wire immediately after his debacle against the Niners on MNF, or ever before it and pick up Dalton (I managed to grab Dalton on nearly every team I had that also featured Bridgewater). Avoiding Manning was also a wonderful choice, you never want to own a player when he hits the wall, whether it's Shaun Alexander in 2006, or Manning this year, it can kill your fantasy season.
Lesson Two:
Last August I argued that avoiding RB's in round 1 made some sense considering the year to year volatility due to injury and production issues, while targeting more reliable WR's made sense, especially out of the blue chip zone (Bell, Charles, Peterson), and eight weeks later, half of my thinking has proven prophetic (the other half: basically who to target if you pass on RB1, proved hopelessly wrongheaded). Of the Consensus top 10: we have only 4 surviving members, and it will be 3 soon enough as Charles falls outside of the top 10 due to a season ending ACL injury. The newbies crashing the party? Devonta Freeman, a shocker at #1 overall after being drafted consistently in rounds 8-9 (and ranked 39th in August), at #4 you have Chris Ivory, a tailback you could have landed in rounds 8 or 9 as well until he started climbing the charts to the mid-7th round by early September (ranked 27th at that time), while Mark Ingram sits at 7th overall (14th ranked back in August) Dion Lewis at 8th overall (Undrafted back in August and ranked  76th! at that time), Doug Martin at 9th available in the 7th-8th round during draft day and ranked 26th, and shocking Danny Woodhead at 10th (due to PPR production) overall, ranked 44th back in August (keep in mind Todd Gurley only 3 games into his NFL career is 11th at RB in PPG, and 26th overall in total points despite missing the opening 4 games-happily I landed him in both of my dynasty teams I drafted, and my keeper league-prioritizing his acquisition formed the foundation of all 3 of those teams grand strategy). The point behind my second lesson was simple, RB's are incredibly volatile in terms of production, consistency and reliable and as such, a pick premium shouldn't be paid for RB's in round 1 unless the RB has a proven track record of consistently delivering excellent production, is healthy, relatively young and has a good situation (the only backs who fit those requirements projected to go in round 1 for me were Bell, Peterson, Charles, Lynch and and the latter two carried concerns considering age and workload in the former case, and inconsistent touches per game in the latter).  My argument at the time was that targeting Gronk, Antonio Brown, Beckham Jr, Julio Jones, and Dez Bryant made a lot more sense than drafting Lynch, Lacy, CJ Anderson, DeMarco Murray, Matt Forte, or LeSean McCoy.
Time has proven me half-right, I have proven to  be largely spot on in terms of whom to avoid, but the RB's to target after skipping the position if you didn't land in the blue chip RB zone (slots 1-3)? It's there where  I stepped on basically nearly every single 2015 tier 2 and 3 rb landmine it was humanly possible to set foot on: Just look at this murderers row of Fantasy Football Season Killers: DeMarco Murray (usage seems at fault here), Hill (a horrible season and the quick hit plus injury), Miller (a terrible coach), Gore (franchise self-destructiveness, Luck's injury and fumbling), and Gurley. Every single one of those options has underperformed expectations save for Gurley, while only Miller has recaptured value (although all save Hill look much better today, a few days before Halloween, then they did a month ago at the tail end of September).
That is the inherent risk of passing on RB's in round 1 (again if, and only if, you are picking outside that year's blue chip zone), you may end up missing repeatedly in your attempts to find hidden value, diamonds in the rough, and acceptable depth players in later rounds, while hitting on WR's later is typically much easier, especially if you're as skilled as I am at spotting value at the position.
Lesson 3: The Gronk Advantage:
My philosophy here was simple. If you landed a draft pick outside the top 3, and certainly outside the top 5, your pick should probably be Gronk. The only possible justifiable reason not to make the selection is concern with his injury history considering the issues he had from 2011-early 2014, otherwise he had to be the pick and the reason was simple. To win at fantasy football you need to maximize value, and to outscore your opponents consistently positionally, total points isn't what matters with players, it's median ppg, what does your player give you on a consistent basis compared to other players at that same position, if you win enough battles at QB1, RB1 and RB2, WR1, WR2, WR3, Flex, and TE, you will make the playoffs, contend and always be in position to win it all. This means that getting as many players that are a tier above their competition as possible. The only players that fit that description for 2015 were Leveon Bell (suspended for two games), Gronk, and Andrew Luck and Aaron Rodgers. All five of these guys came with varying issues: Bell was suspended for the equivalent of 15% of the season, and if he got hurt, even more, Luck and Rodgers play positions which feature zero positional scarcity, as a result you could pick up a FA QB off the waiver wire, and more likely than not, get 80-90% of the value in ppg that they provided, with the cost benefit being that you also grabbed a tier 1 or top end tier 2 RB or WR. As such only Gronk came with no built in disadvantages, and when you added the positional scarcity model, it became even more distinct as Gronk drastically outproduces all other TE's on a game to game basis. As long as he was healthy, landing Gronk meant you'd win the TE battle virtually every single week of the 13 week season, especially when you look at his consistency model #'s (how many top end weeks versus drop dead off weeks), it was the ultimate conservative pick if he could stay healthy, limiting risk, and promoting huge upside, especially if you could hit on your RB and WR picks between rounds 2 and 7.
If you weren't in position to draft Gronk, the next best thing was to target high value TE's with upside at low cost. This year my suggestions were Tyler Eifert, Austin Seferian Jenkins, Jordan Reed, and Charles Clay. Eifert because of usage, talent and system, ASJ because of athleticism and being a security blanket for Winston who historically liked to rely on his TE at FSU, Reed because when he's healthy (rarely) he is a top 3-5 TE, and his backup Derrick Carrier actually had a lot of upside and would be available for free on the waiver wire (2 starts, 6 catches 66 yards 1 TD combined in his two starts for Reed, adequate for a free waiver wire spot starter), and Clay because the Bills spent a ton of money to bring him in as a security blanket/downfield threat for their iffy QB's. If my Gronk suggestion was sound, my suggestions for backup options were downright star crossed brilliancy. Eifert is currently the #3 ranked TE overall, and 5th in Points Per Start (if you include guys like Gates who have only played 2 games) after being ranked 13th by the experts (and 4th by me) going into the season, ASJ started fast, 4th in the league at PPG before he went down with a shoulder injury by week 3 (ranked 20th by the experts in August), Reed has been a stud in his five starts, 2nd overall in ppg despite being ranked 25th going into the season at TE, and Clay has been 12th overall in PPG after being ranked 24th by the experts going into the season.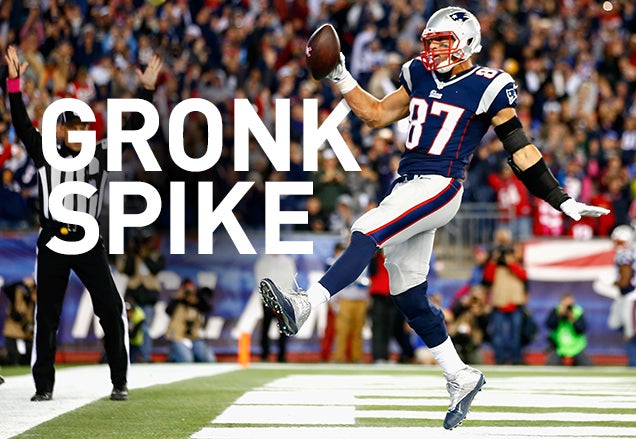 The Lesson:
At TE if you didn't land Gronk, and your not confident in your ability to peel back value at the position, it is best to ignore the experts and fire a couple of sensible round draft picks at the position late, and hope you hit based on your hunches. Why? Well the experts were right about the obvious: Gronk would be the best, and Olsen and Kelce would be good in bad offenses as one of the few options, and Graham despite a horrible situation should produce top 10 numbers if not top 3, but every single other projected top 10 TE they went all in on has failed, and instead, guys like Eifert, Reed, Clay, Green, and ASJ have produced ridiculous PPG numbers due to their athletic gifts and upside, guys that were predictable values at the position if you'd simply looked at their youtube tape and scouting reports (4 of the 5 are jump out the gym athletic freaks with great hands). All could have been had for peanuts with only Eifert and ASJ typically being selected inside of the 13th round.
Addendum: No I did not see Gary Barnidge happening in Cleveland, and even passed on a trade package with him in it a month ago because I wasn't buying his talent. At the end of the day Barnidge reminds me of Brandon Myers, and other TE's of past years who climbed to the top of the charts due situation and volume. He doesn't have athletic gifts or any particularly unique talents beyond a good pair of hands, some nice route running and a situation in Cleveland in which a QB has zero reliable proven weapons to throw too. If you jumped on his train, enjoy that ride, otherwise remember next summer that if you can't get Gronk, wait on TE, and take a couple of shots at high end undervalued athletes at the position, if you hit, congratulations, if you don't, the waiver wire will always be able to provide you with standard TE production (2-5 catches for 25-50 yards and if you're lucky, a TD).