The Brooklyn Nets started the season as good, if not better than any Nets fan could have hoped for. Beginning the season 14-3, sitting atop a very competitive Atlantic Division. Only to see the team start december losing 5 in a row, while going 4-11 in their last 15 games to fall to the bottom of the standings.
With Brooklyn's recent struggles, they have fired head coach Avery Johnson and since that time point guard Deron Williams, has been getting absolutely torched by the media. The latest person to comment on the issue is Charles Barkley, who always says whats on his mind.
"He's got the reputation of getting coaches fired," Barkley said. "Whatever happened in Utah [head coach Jerry Sloan resigned], it happened. Whatever happened in Brooklyn, it happened. This is all on Deron Williams right now. It's time to put up or shut up."
Hate to say it but Barkley is right, and his TNT sidekick Shaq chimed in:
"This is the first time I've heard the guy with the ball at all times say that he doesn't like the offense. My advice is for him to look in the mirror and see if he's doing enough."
Williams has since defended himself while not directly mentioning any of the comments made by Shaq or Sir Charles. But considering Jerry Sloan opted to suddenly leave Utah with Williams as his point guard after coaching the Jazz since the ice age, you have to start to wonder what or "who" is the problem.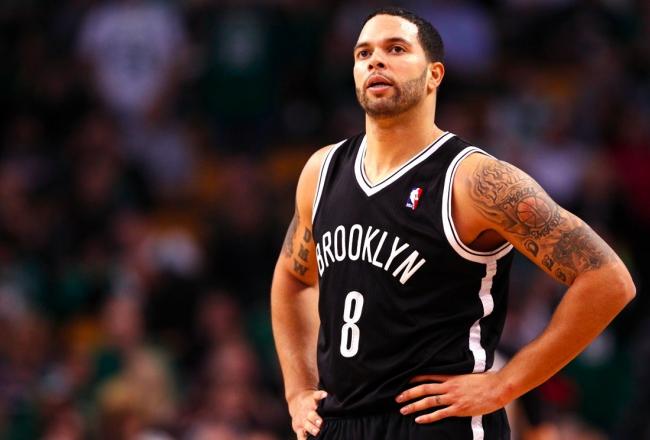 "That's how things go nowadays," Williams said. "As soon as something happens, somebody's gotta take the blame, and I guess that guy is me. I can't fight everything that's being said, and I'm not gonna try. I know my teammates have my back."
"First of all, I have not had one conversation with [Nets GM Billy King] about not being happy with Avery, wanting him gone, etc.," Williams said. "It's not my fault. But as soon as I heard the news, I knew what was coming. I knew folks would blame me, would assume that it's history repeating itself because of what was said about Coach Sloan and me after he resigned.
"The last thing I would want to do is get Coach Johnson fired. Any coach, for that matter.
"Coach Johnson is a big reason why I came back to the Nets this summer, along with Billy. I enjoyed playing for him last year. We never had a argument or a fight. We never got into it, on or off the court. I don't even know why people would assume that."
[Information via Black Sports Online]