A fight between Floyd Mayweather and Conor McGregor would be one of the biggest fights of the year, and the rumour mill has been in overdrive since May when the proposal first became public and the boxing betting odds for the fight became big news. Not everyone is convinced, however – Nate Diaz, who submitted McGregor back in March at UFC 196, has called McGregor's bluff and called it a 'publicity stunt'.
Speaking to The MMA Hour, Diaz explained:
"Every day I hear about this Mayweather sh**. It's always about 'Am I going to take the fight?' It seems like this is a pretty big deal. I'm like 'Hey, I call your bluff. Fight Mayweather, I'll be right here'."
Despite Diaz's doubt, however, boxing fans all over the world have been eagerly awaiting the fight ever since Mayweather fuelled rumours by telling reporters that the fight is 'possible'. The Sun newspaper also reported in May that a summer fight between the two boxing and MMA legends would be announced in coming weeks – and while it hasn't happened yet, the odds are close.
Mayweather seems committed to keeping the rumors of a possible fight alive, recently saying that "It may not be a rumour. Keep your fingers crossed. It may be a boxer versus an MMA fighter. We just don't know."
Mayweather also made it clear that the minimum he would expect to earn for getting into the ring with the MMA legend McGregor would be $100 million – a high price indeed, but one that remains in the realm of possibility considering the huge amount of interest in the possible fight. Betway is already offering great odds on whether the fight becomes a reality and if it does, you can be sure they'll be covering this once-in-a-lifetime fight.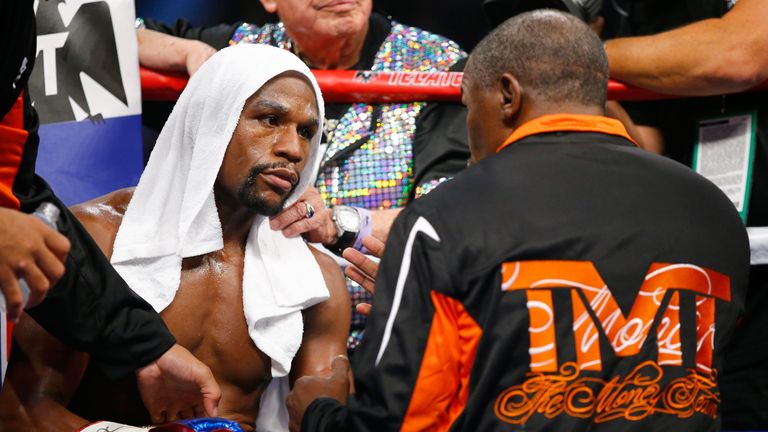 Rumours about McGregor go beyond his possible fight with Mayweather, though. More recently there has been talk about McGregor entering the ring with Amir Khan. It was reported in July that Amir Khan would 'love to take on' Conor McGregor in a mixed martial arts fight.
Khan has also previously suggested that the fight between Mayweather and McGregor was much more than just a publicity stunt, but made a dig at Mayweather when he said that he will 'go and fight Conor McGregor just to prove I am a real man' and that he has 'Never backed away from any fight and never will'.
Khan seems keen to fight McGregor and has been discussing the fact that, even if he started to train for MMA next year, he'd still only be 30 years old and capable of training to really give it his all in the cage. If it does happen, you can be sure that Betway will have all the best boxing betting odds on what will be a fight that will go down in history.