Good golly, is it week 2 already?!  Please slow down a tad NFL season…Ok maybe I'm being a tad dramatic but still that went fast.  There were plenty of surprises in week 1 as we expected but many of the stars shined as well. Hopefully you all had a good fantasy week to open the season, but if not then just bounce back this week. Again, some of the boom guys are obvious so I try to throw in a sleeper. Also, every bust guy isn't necessarily going to be terrible but more so not great.  Either way week 2 here we come…..
STEELERS vs RAVENS
First of all I hate Thursday night games (for fantasy purpsoes).  These guys are usually about 65% recovered from the previous games which makes for lackluster performances on Thursday nights. However, my BOOM player for this game is Antonio Brown. Brown is emerging into the elite category for fantasy receivers with his massive versatility and route running. The Ravens aren't as talented in the secondary as years past. 
My BUST player for this week is (any Ravens running back). The running game might be in disarray for a while until someone seperates themselves from the pack. However, the Steelers did let a rookie rush for a 100yds last week but the Browns O-Line is also better.
DOLPHINS vs BILLS
I'm not thrilled about any one particular player in this game because both defenses are playing well, plus it is a divisional game.  I'd have to go with Mike Wallace. Mike's high volume usage is intriguing going up against a Buffalo secondary that got chewed up through the air last Sunday. If the Dolphins O-Line can hold up against the Bills vicious pass rush then Mike Wallace could do some damage. 
My BUST player for this game is EJ Manuel. The Dolphins made life miserable for Tom Brady last weekend and even though Manuel will be at home i still think he struggles.
LIONS vs PANTHERS
This game should be interesting with a top tier offense up against a top tier defense. My BOOM player for this game (aside frm Megatron) is Kelvin Benjamin. I think Cam will be able to find Kelvin Benjamin a few times for big plays downfield against a secondary that will likey feature two rookies (which will ensure a few breakdowns). 
My BUST player for this game is Reggie Bush. The Lions will find it difficult to move the ball on the ground against the Panthers front 7 (especially in the Panthers home opener). 
FALCONS vs BENGALS
This game will be a huge measuring stick to see just how great Matt Ryan and his potent attack is and can be (especially away from home where he tends to struggle at times). The Bengals are a top 5 defensive unit that features Leon Hall who is one of the elite corners we have in the NFL today. My BOOM player for this game is Gio Bernard.  The Bengals O-Line is well equipped to push around the Falcons O-Line much like the Saints did in week 1. Bernard is a large cog in the Bengals offense which uses him in the run+pass game. I see a nice day for him on the horizon. 
My BUST player for this game is Steven Jackson. The Bengals are stingy against th run and the Falcons backfield looks like it is turning into a rbbc platoon. No Thanks.
SAINTS vs BROWNS
Speaking of "tests" the Saints aren't offense isn't as prolific on the road either especially when it is outdoors so Drew Brees and company will have their hands full. My BOOM player for this game is Jimmy Graham. I chose him for no other reason than the fact that he was extremely quiet last week to my surpsise (and many fantasy owners).  He will bounce back in a big way. 
My BUST player for this game is Brian Hoyer. Hoyer will likely be without Jordan Cameron which means he will be counting on tiny 5'7 Andrew Hawkins much of the game…Goodlluck with that.
PATRIOTS vs VIKINGS
I'm not sure what to expect from the Patriots in this game but I know the Vikings will be juiced (No HGH) for the home opener.  My BOOM player this game features Adrian Peterson. He was quiet last week which usually means a bounce back game is coming for superstar players like him.  Plus the Patriots just gave up a million rushing yards to the Dolphins….the DOLPHINS…welp now they get they awesome task of stopping AP…in HIS house. 
My BUST player for this game is Stevan Ridley. I think the Patriots will try to take advantage of the Vikings suspect secondary which means there will be plenty of Vereen action.
CARDINALS vs GIANTS
It is hard to tell if the Giants are this terrible or working through the kinks but either way it is not looking good.  My BOOM player for this game is Michael Floyd.  I know he isn't Megatron but he surely make look like it against this secondary that had no answer for the 6'5 wideout.  Floyd is 6'3 with outstanding athleticism and catch radius. 
My BUST player for this game is Victor Cruz.  Cruz had an awful Monday night game (partly due to Eli and his O-Line) but now he gets the pleasure of seeing Patrick Peterson and that crew. This is a bad mix for Cruz.
COWBOYS vs TITANS
Well we all know the Cowboys stink on defense so my BOOM player for this week is ANY TITANS STARTER YOU NEED. Seriously you could hit big with anyof the Titans skill position players because chances are they could score for you. However, a couple names just to throw out there Kendall Wright, Jake Locker, and Justin Hunter. 
My BUST player for this game is Jason Witten. His speed and athleticism are slowly fading so I don't expect big things from him considering Cole Beasley is emerging in the slot.
REDSKINS vs JAGUARS
This game could be full of fantasy cash money, but my BOOM player for this game is DeSean Jackson. I know the Redskins passing game looks horrid but i believe DeSean sneaks behind the defense for a couple of big bombs to send a jolt through fantasy owners lineups.  Reports are that RG3 and the Skins have been working on the "homerun ball" this week. 
My BUST player for this game is Cecil Shorts. I think he will have a chunk of yards but he won't get into the endzone.
SEAHAWKS vs CHARGERS
The Seahawks will be well rested and ready to roll, while the Chargers are coming off a tough Monday night game.  My BOOM player for this game is Percy Harvin. The variety of way in which the Hawks use Percy makes him such a dangerous weapon. It will be hard to target him specifically with a certain defender every play because he plays all over the offensive formation.
My BUST player for this game is Phillip Rivers. Simply put nobody has a good day passing the ball against possibly the best secondary of all time.
RAMS vs TAMPA BAY
The Rams are quickly becoming one of the worse teams in the NFL.  My BOOM player for this game is Vincent Jackson. He was fairly quiet against Carolina but the Rams not exactly Carolina. Plus Chris Long will be missing so that helps a tad bit too.  Look for him to get downfield a few times. 
My BUST player for this game is Zac Stacy. He is almost in a full bloom timeshare and he will see eight in the box with the lack of quality qb play.
CHIEFS vs BRONCOS
This is a terrible week for the Chiefs to redeem themselves considering the opponent. My BOOM player for this game is Julius Thomas. I think he keeps it rolling against the Chiefs who will be missing a few key players on defense. 
My BUST player for this game is Dwayne Bowe. He has looked good in the preseson but I have to see it in live regular season action to be a believer in him.
JETS vs PACKERS
The Packers are surely ready to rid themselves of the pounding they took against Seattle, so the Jets might be in trouble.  My BOOM player for this game is Aaron Rodgers. This secondary is many moons away from being the Seattle Seahawks so he should be able to feast regularly. 
My BUST player for this game is Geno Smith. He will make a few plays but I think he struggles a bit at Lambeau Field against a defense that was just humiliated last week.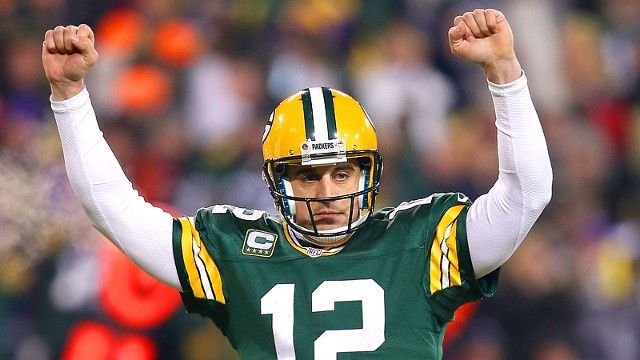 TEXANS vs RAIDERS
This game will be a snoozer but somebody has to win right?!  My BOOM player for this game is Arian Foster. The Raiders just allowed the jets to run wild this week and now they get a dose of Arian.  He is a more talented running back than anyone the Jets have at this time. 
My BUST player for this game is Andre Johnson. Ryan Fitzpatrick will struggle playing in the "Black Hole" which will have a direct affect on Andre. He may have a decent yard total but held without a touchdown.
BEARS vs 49ERS
This will be a great opportunity for Jay Cutler to redeem himself from the sketchy play down the stretch in the game against Buffalo.  My BOOM player for this game is Vernon Davis.  Vernon is far superior to the suspect linebacker crew of the Bears and should have a few big opportunities much like the Dallas game.
My BUST player for this game is Frank Gore.  It looks like the 49ers are trying to give Frank more rest by bringing in Carlos Hyde so he doesn't see the same diet of carries he is accustomed to getting.  I think he is effective but not a huge day.
EAGLES vs COLTS
This should be an exciting game for both teams to showcase what they are made of on the big stage.  My BOOM player for this game is Andrew Luck.  Mainly because he has to be for the Colts to have a chance, but also because the Eagles secondary stinks (see rookie Allen Hurns). 
My BUST player in this game is Trent Richardson.  Yes this is totally obvious but that doesn't make it less true.